Tech Trek Update Ann Paour & Terry Hays-Horner
The Tech Trek committee has been busy!!! Each of the middle schools have been contacted by their Tech Trek Branch School Coordinator – Ginny Evans, Rocio Murillo, Adrienne Zeigler, Cindy Marquis and Dianne Funk. We are excited to have Culver City Middle School as a new site for Tech Trek this year – Adrienne Madrid is the leading force for this addition. Each of the schools are selecting their 5 nominees. The School Coordinators will be reviewing applications, reading essays and interviewing to select 3 girls from each of the seven schools (Dana/Wiseburn SD; Prairie Vista, Hawthorne & Bud Carson/Hawthorne SD; Will Rogers & Jane Adams/Lawndale SD,; and Culver City Middle School. Let me know if you want to help with this process (aspaour@gmail.com). We will be sending the girls to UC Irvine, UC San Diego, Whittier College and, new for this year, UC Santa Barbara.
Exciting news: Terry has secured the donation from SpaceX for two girls for this upcoming year – thanks to SpaceX for continuing to support our efforts of encourage young women in Hawthorne to get excited about STEM!
We have received the following request from the camp director at Whittier College – you can either bring your items to any of our meetings or contact Ann so I can get them from you. "In order to continue to bring the best experience possible for our girls I am asking all contributing branches to please collect items for our Rube Goldberg machines. See this youtube video to see an example of a Rube Goldberg machine and see below for a list of possible donation items."
dominos,
balls- of all different sizes and masses
string,
pvc pipes,
rubber bands,
plastic containers/salad and fruit containers,
balloons,
marbles,
springs,
just about anything you have laying around can be used…etc.
Attachments area
Preview on a YouTube Video:  Audri's Rube Goldberg Monster Trap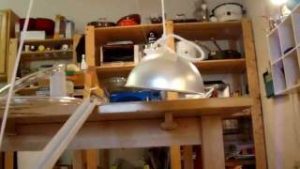 Audri's Rube Goldberg Monster Trap