Women in Stem 2017; RB Library, 1 to 3pm–Huge Hit!
The Women in STEM Forum held on Sat., 2/25/17, at the Redondo Beach Library was a wonderful success! The four varied career women presenters were each enthusiastic and enlightening, prompting many questions from the audience. Approximately 30 adults and 40 students attended.  TTAG member and 8th grader, Khushi K., was the chairperson of the event.  TTAG liaisons who were paired with each of the presenters to initiate and maintain contact in obtaining bios and digital presentations were: Khushi K., Jazmine G., Sabrina A. and Logan H.
Presenters were: Dilrukshie Cooray, M.D. of Rheumatology at Torrance Memorial Medical Center; Denise Cheyette, DPT, Physical Therapist and owner of the Wellness Bank in Manhattan Beach who also talked about learning how to run a business that gives back to communities; Lauren
Tojo, a Test Equipment Project Engineer at Moog Inc. in Torrance; and Ximena Mutis, a UI/UX graphic designer for Symantec Corp., specializing in branding and infographic (icon) design. Her slide show of her personal albums that she created in elementary through high school really spoke to the girls who could see a connection between art and science.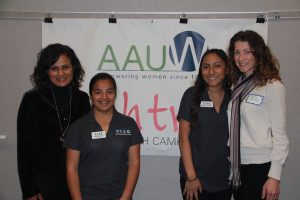 Additional TTAG girls present (who are holding the AAUW sign in the picture) were: Sabrina, Drunara, Logan, Katelyn, Alexis and Khushi.
Women in STEM is an annual event.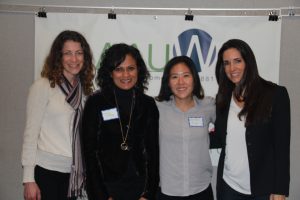 The next public TTAG event, College Prep 101, will be held in October 7, 2017.  Mark your calendars!
https://beachcities-ca.aauw.net/files/2015/07/Women-in-STEM-Flyer-2-27-17.pdf
Space X–Helps in Three Ways
The annual SpaceX Tour is coordinated by Terry Hays-Horner exclusively for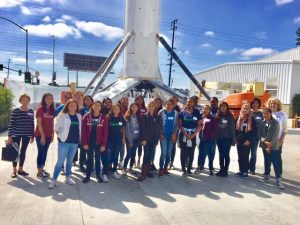 Beach Cities TTAG'17 girls – Date: August 12 most likely–
SpaceX has started a wonderful new workshop for our Tech Trekkers.  It is put on by Space X female employees and is titled "Engineering Workshop for Girls." This program will be for Beach Cities TTAG girls-
SpaceX has for the past two or three years provided funding for two girls to attend the 2017 Tech Trek STEM Summer Camp.
Movie "He Named Me Mahala" Summer Event
TTAG Summer Movie event, He Named Me Malala, —- Saturday, August 12, 5:00-8:00pm., at Saatchi & Saatchi building, 3501 Sepulveda Bl., Torrance.  Pizza, salad and make-your-own-sundae are food highlights. Invitations will be e-mailed to all TTAG girls during the summer with the RSVP information. For TTAG girls only.
At the Saatchi & Saatchi Advertising Corp building, meet in the media meeting area- bring pillows and blankets- to watch "He Named Me Malala" on Saturday, August 12, 5:00-8:00pm.  Address is 3501 Sepulveda Bl., Torrance.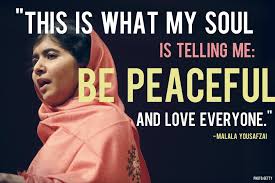 Quotes from Malala
"We realize the importance of our voices only when we are silenced."
"One child, one teacher, one book, one pen can change the world."
"When the whole world is silent, even one voice becomes powerful."
Symantec Tour
Symantec Tour- Friday, Nov. 10, 2017.  Come and learn about Cyber Security and see Symantec's facilities. Li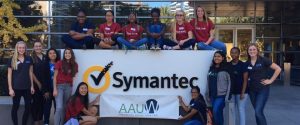 mited to TTAG girls (and advisor as chaperone).
Operation Gratitude
Then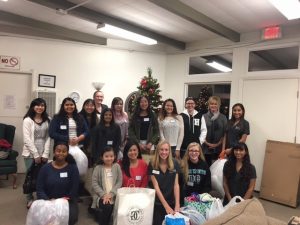 on 12/29/16 ended the year with lots of food, fun and social activism! The 20+ girls from Beach Cities, Torrance and PV Branches wrote Thank You letters to servicemen overseas through Operation Gratitude and made lanyard rip cord bracelets for them. In addition, girls donated 20+ bags of clothing and other goods for the Downtown  Women's Center. Susan Negrete, chair of LACIC and a member of the PV/Torrance Branches, spoke to the girls about LACIC and, also about the purpose and goals of the DWC in L.A. (See photo.) College girls and tech Trek Alums, Stephanie Tran '09 (CSUDH) and Nikki Chan '08 (UCSD),spoke about their college experiences. Beach Cities members, Alice Hill and Terry Horner, attended.TECH TREK ALUMNI GROUP (TTAG) NEWS
Tech Trek Alumni Group's Summer Picnic
What a fun, relaxing, and, yet, uplifting day in the park on July 25th! We're so glad that our TTAG young ladies could connect and "bond" together.   We have to thank Sophie Maguy, the TTAG founder and '12 Tech Trek camper , for coming up with this idea and making it happen.  Here are a few photos to show proof of the wonderful day!
 We want all former Tech Trekkers to join TTAG to get on Sophie's list to be notified of all future TTAG events, like the next Women in STEM Careers panel, coming up on Saturday, September 26 at the Redondo Beach Library.
 Enjoy the rest of your summer…and stay in touch! (Check out more pictures and info on our Beach Cities Facebook page,
AAUW B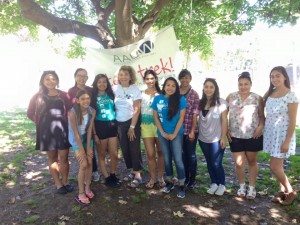 each Cities. It's easy to ask to join the FB page.
Terry Hays-Horner, Tech Trek Branch Coordinator
Note: To become involved in TTAG as an advisor or to just check us out, come to any of our monthly meetings (currently held in Redondo Beach, address upon request) on certain designated Sunday mornings 8:30-10:00 a.m. Next meeting TBD.
Contact Terry Horner: tahredondo@live.com.
Join TTAG by contacting techtrekalum@yahoo.com." Thanks!