WHO ARE WE?
We are a group of Tech Trek alum who continue our Tech Trek experience by exploring and expanding our STEM opportunities and setting ourselves up for
success in college and beyond.
WHAT DO WE DO?
TTAG puts on educational events for the community, such as College Prep 101 and Women in
STEM forums. We also tour colleges and STEM workplaces, and hold bonding events such as our Summer Movie Night!
HOW DO I JOIN?
If you were sponsored by the Torrance, Beach Cities, or Palos Verdes branches, we'd love for you to join our TTAG branch! Email techtrekalum@yahoo.com to get added to our email list and learn more about our upcoming events.  Please give us your first and last name, your preferred email address, your cell phone number, your school, your grade in middle or high school (or year in college), the university where you went to Tech Trek camp and what year.  We hope to hear from you!
---
TTAG Events
Women in Stem 2019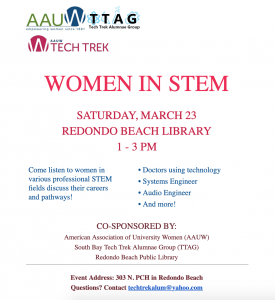 March 23, 2019  1pm to 3pm
Redondo Beach Main Library
303 N. PCH, Redondo Beach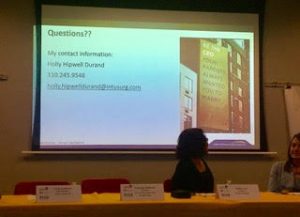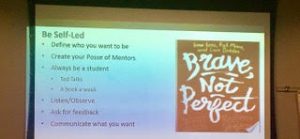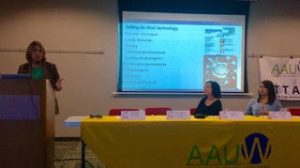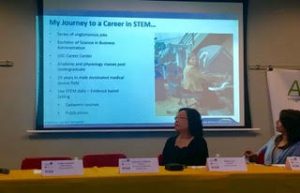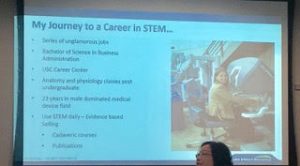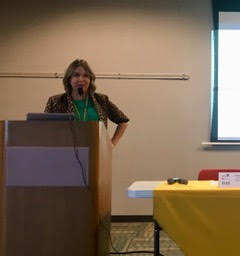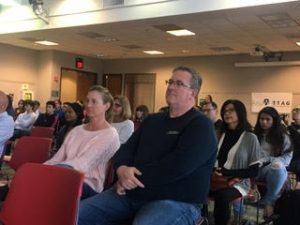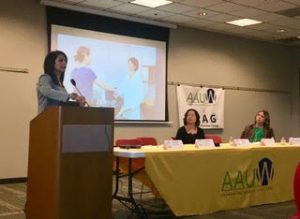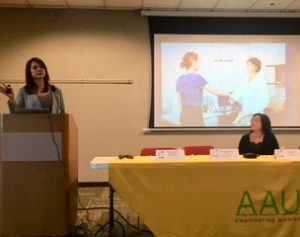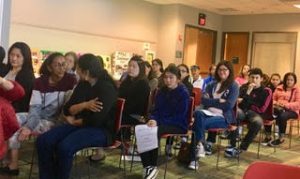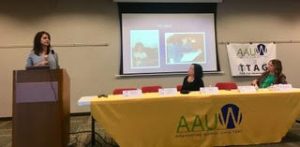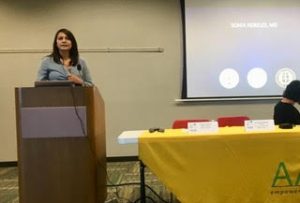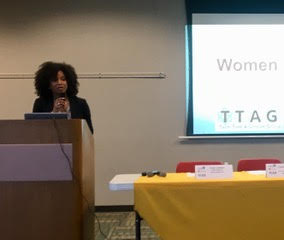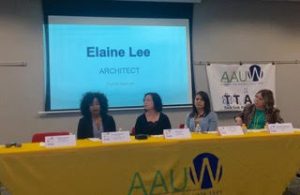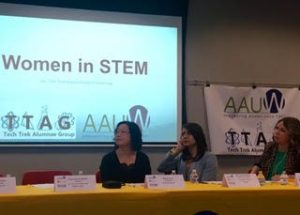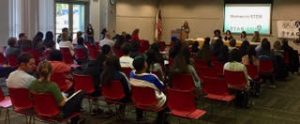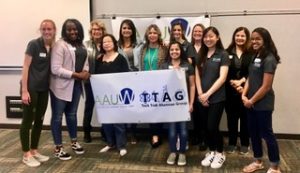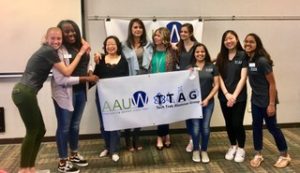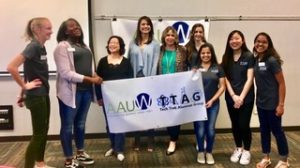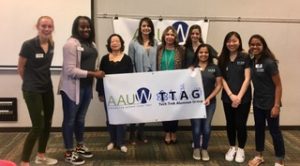 ---
---
---
College 101 Presentation 2018
Panel of presenters at College Prep 101 event held at the Redondo Beach Library on Oct. 27, 2018, represented UC Riverside, UCLA, El Camino College and the Student Perspective by our own College TTAG girl, Ana Guillen. Ana went to Tech Trek in 2009.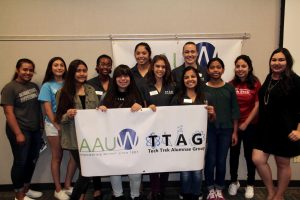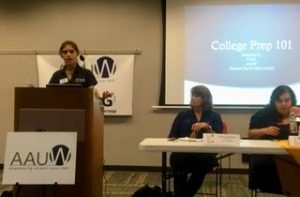 Back row L to R:    1 .   2 .   3 .  Celeste, Logan, Elena, 7 .  Ana Guillen . (Front Row L to R)  1   2 . Valeria, Amy, and 5
Amy J. is the TTAG junior from Hawthorne Math and Science Academy who chaired the event. She went to Tech Trek in 2015.
---

Winter Holiday Party 2018

TTAG girls are munching on pizza, watching Wonder Woman movie, while also making Operation Gratitude rip cord bracelets to send to servicemen.

Amy Jo (TT 2015) and sister, Andrea Rodas(TT 2010), are our only sisters who attended Tech Trek through Beach Cities, and both are in TTAG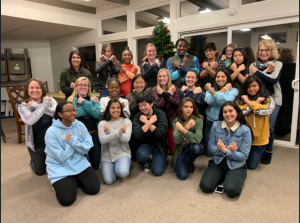 The movie, Wonder Woman, inspired us.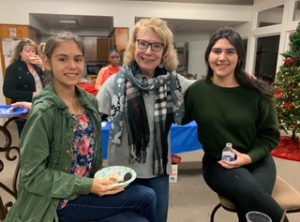 Amy Jo and Andrea Rodas, two sisters who both attended Tech Trek.  Amy is currently in 11th grade at Hawthorne Math and Science Academy; Andrea just finished her BS in Biology at Boston University.
---
Prior to 2018
Huge Success TTAG "Women in STEM" 2017!
The Women in STEM Forum held on Sat., 2/25/17, at the Redondo Beach Library was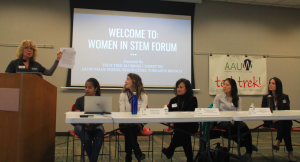 a wonderful success! The four varied career women presenters were each enthusiastic and enlightening, prompting many questions from the audience. Approximately 30 adults and 40 students attended.  TTAG member and 8th grader, Khushi K., was the chairperson of the event.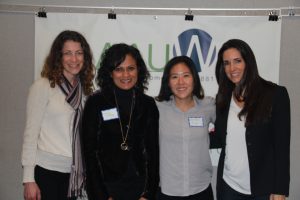 Guests at the Women in Stem 2017
Presenters were: Dilrukshie Cooray, M.D. of Rheumatology at Torrance Memorial Medical Center; Denise Cheyette, DPT, Physical Therapist and owner of the Wellness Bank in Manhattan Beach who also talked about learning how to run a business that gives back to communities; Lauren Tojo, a Test Equipment Project Engineer at Moog Inc. in Torrance; and Ximena Mutis, a UI/UX graphic designer for Symantec Corp., specializing in branding and infographic (icon) design. Her slideshow of her personal albums that she created in elementary through high school really spoke to the girls who could see a connection between art and science.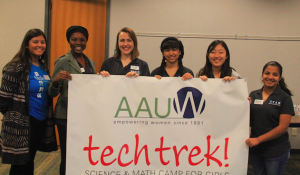 Additional TTAG girls present (who are holding the AAUW sign in the picture) were: Sabrina, Drunara, Logan, Katelyn, Alexis and Khushi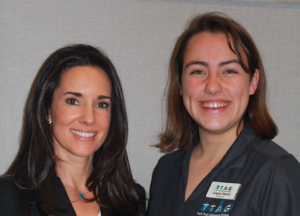 2017:  Ximena Mutis, a UI/UX graphic designer for Symantec Corp and Logan Hayes, TTAG President
2017: TTAG field trip to Symantec Corp